Simulate, design and compare different variations for energy-supply
TOP-Energy simulation environment and the economic comparison of different variants make it easier for you to plan your energy system. The visually appealing preparation of the simulation results significantly enhances your customer presentation. Whether in the detailed view with countless technical results or in the general overview, the simple model-based analysis in TOP-Energy helps you to choose the optimal energy concept. Our modelling tool shows its strengths especially in the combined supply of electricity, heat, cold, steam or compressed air. Whether as a contractor, engineering office, energy supplier or research institute, with TOP-Energy® you can create the right (suitable) model for your requirements. You support your customers from commercial, industry, housing economy and communities in deciding on the most suitable alternatives for their energy supply. Whether it is combined heat and power (CHP), gas and steam turbines, heat pumps, refrigeration plants, storage facilities, biogas, wind power or photovoltaic plants – all decentralised solutions up to virtual power plants, stock market marketing and contracting can be implemented.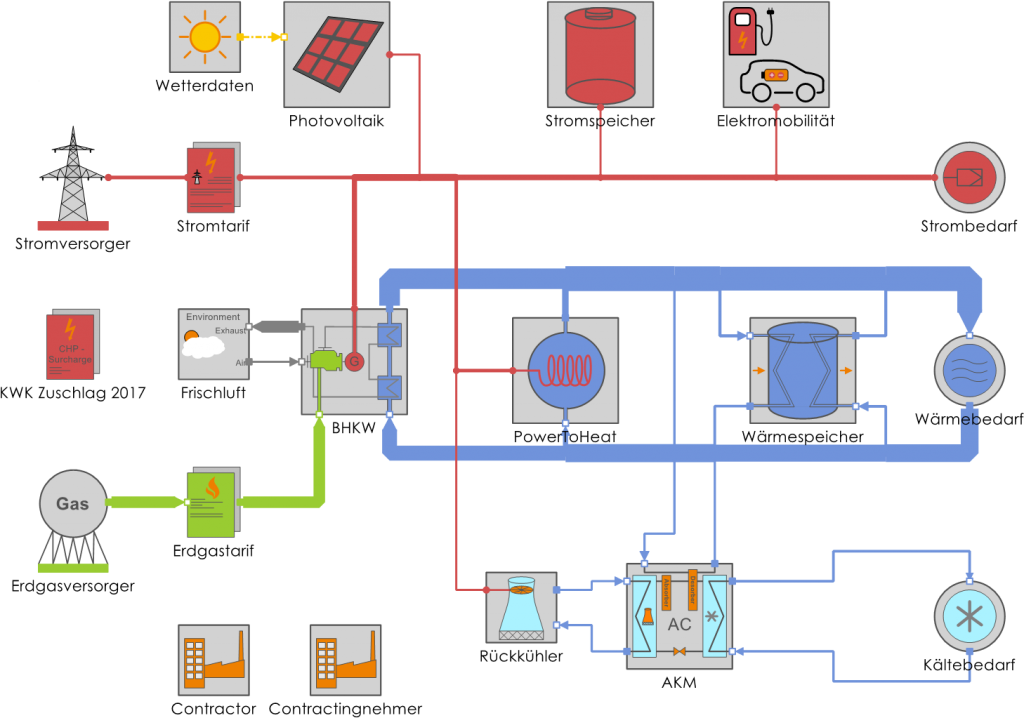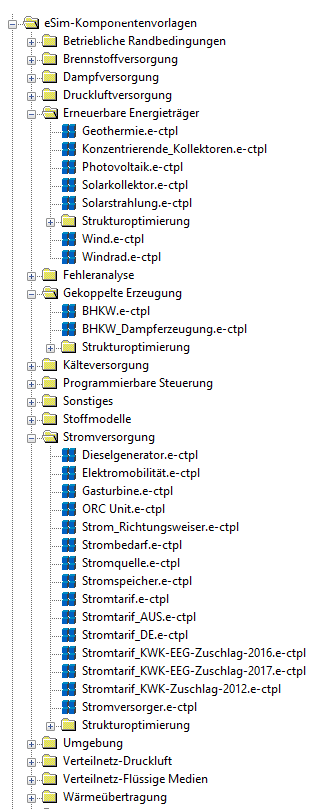 Quickly compare and visualize energy concepts with TOP-Energy®

The sakney-like representation of energy systems helps in the acquisition and in the customer dialogue to present your concern convincingly also to non-specialists. Both the technical and economic input parameters and the output data are stored transparently and can subsequently be used for project controlling. For your risk analysis, weather as well as energy price forecasts (procurement & feed-in) can be taken into account and serve as a secure basis for making an offer and decision making. TOP-Energy® is the professional tool for designing industrial supply scenarios, quarter concepts or other larger properties in the field of renewable and conventional energy sources. At the same time for higher energy efficiency and low energy costs.
TOP-Energy allows you to achieve the desired results at a minimum time: